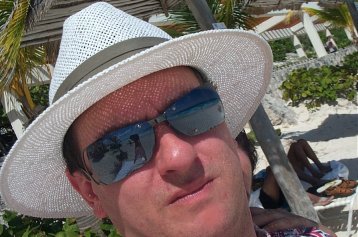 Why AndyT13?


Everybody needs a brand name. That one's mine.



What the heck IS this?


Well, it's my website. I'm involved in a variety of pursuits. In addition to a computer based day gig I also make music in a variety of styles on a variety of instruments, make visual art in the form of drawing, painting and photography (including professional fashion stuff), and occasionally videos and short movies. Finally I write. Songs, lyrics, poetry, stories, etc, etc, etc... I needed a place to put all this stuff so other people could see it and this is it. Welcome!



How much do you charge?


Depends on what I'm doing but my rates are pretty reasonable. Send me an email and I'll give you a good price on whatever you want. I enjoy my jobs!



Do You Make Deals Or Do Trades"?


All the time.



What Kind Of Gear Do You Have?


I use Fender guitars and Marshall Amps, Canon 40D DSLR and a Canon speedlite 580 EXII flash and Canon lenses. Mostly.



Do You Have A Studio?


If I need a "pro" studio there are plenty for rent at reasonable prices but if you don't mind travelling a little ways I have a nice place near Nyack NY where we can work and I can pick you up if need be.


Anything Else?


In whatever I do I try and involve people and make it fun. Life's too short to have a bad time.

What else do folks want to know?
Call or email me and ask. I'm a very friendly and approachable guy.