This is Gala's page. Here upon I put pictures and other info on my new boat Gala. Gala has dual meanings in Swedish. It is both the crow of a rooster and a big party. How fitting. She is Vega # 3175 and was built in Sweden in 1977 and (I think) sailed here. Alas I know little of her personal journey.
Herstory: The Albin Vega was designed by Per Brohall in 1964, for Larrson Trade AB, builders of Albin marine petrol engines, who were looking for a way to increase sales of their engines. A wooden prototype was built in 1965 and extensively sea-trialled, and from this prototype the moulds were made for the Albin Vega. The company soon became Albin Marine, and concentrated on boat building, by 1971 replacing their own Albin engines with Volvo Penta diesels in the by then very popular Vega. Nearly three and a half thousand Vegas were built, until production stopped in 1979, and they have a remarkable reputation for seaworthiness. At least three have circumnavigated, and one has even explored Antarctica.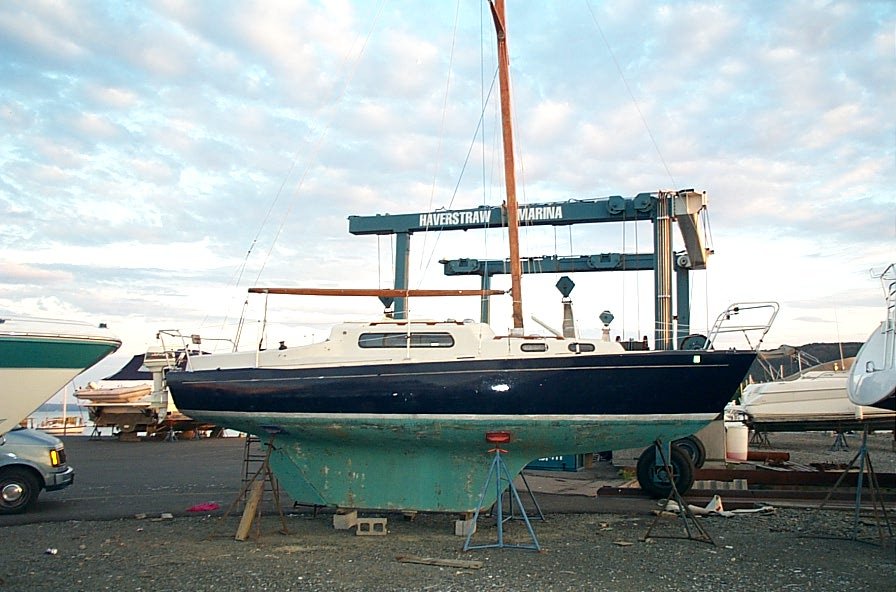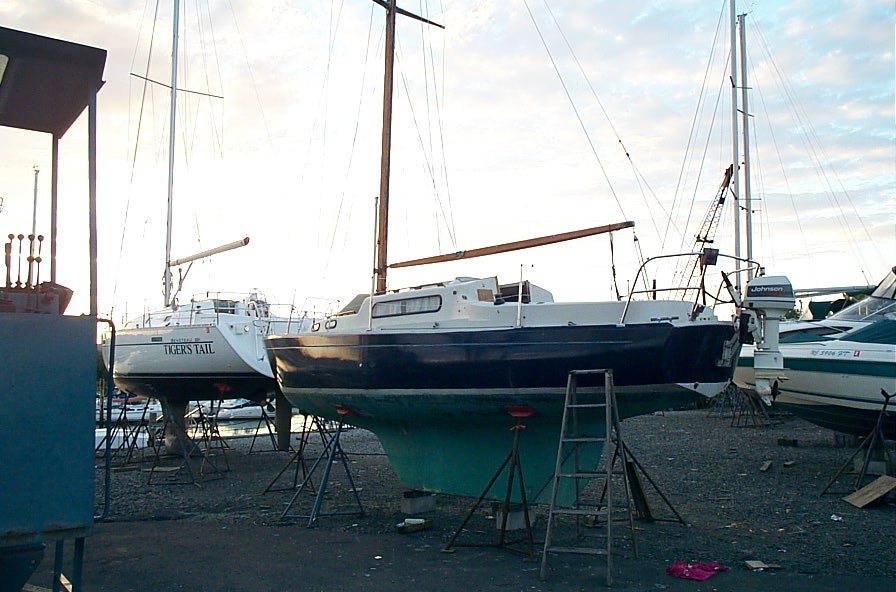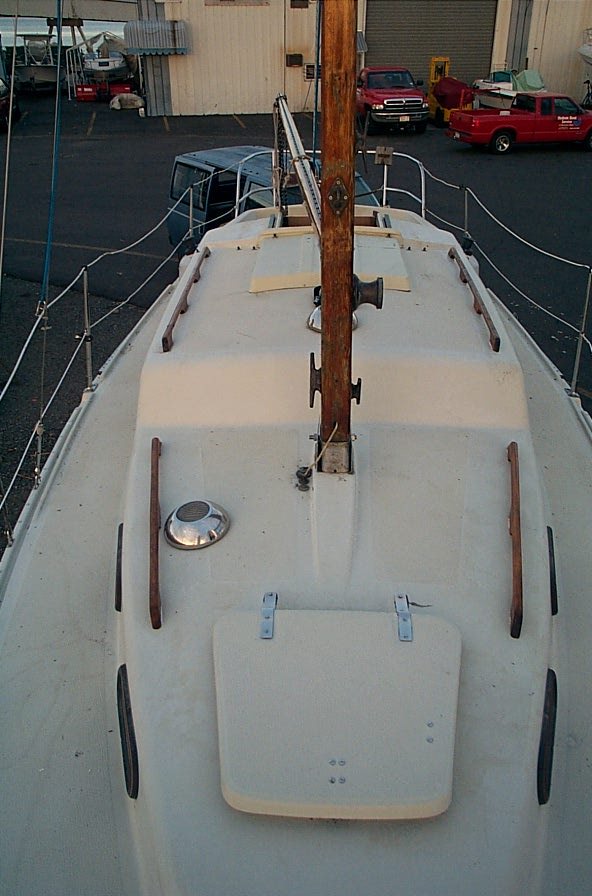 New bottom paint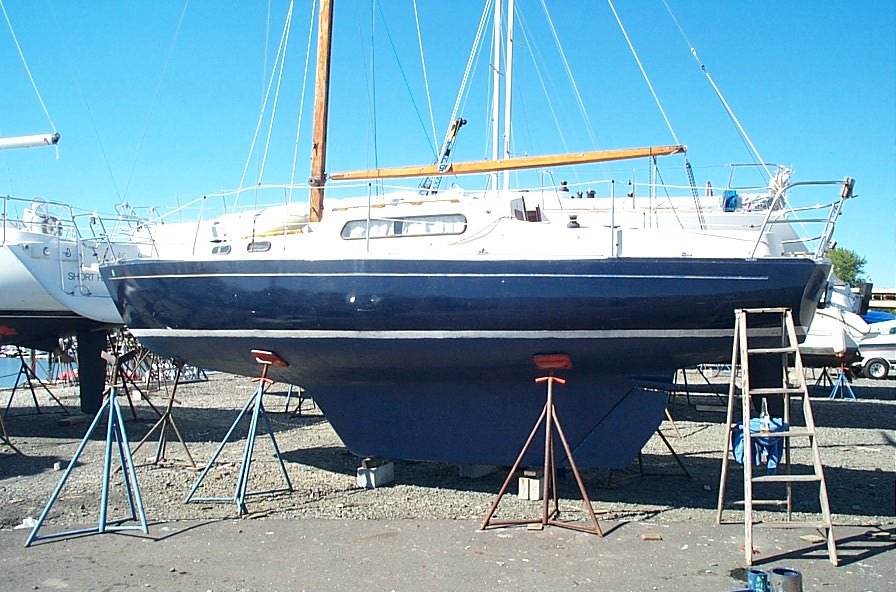 Leaving Haverstraw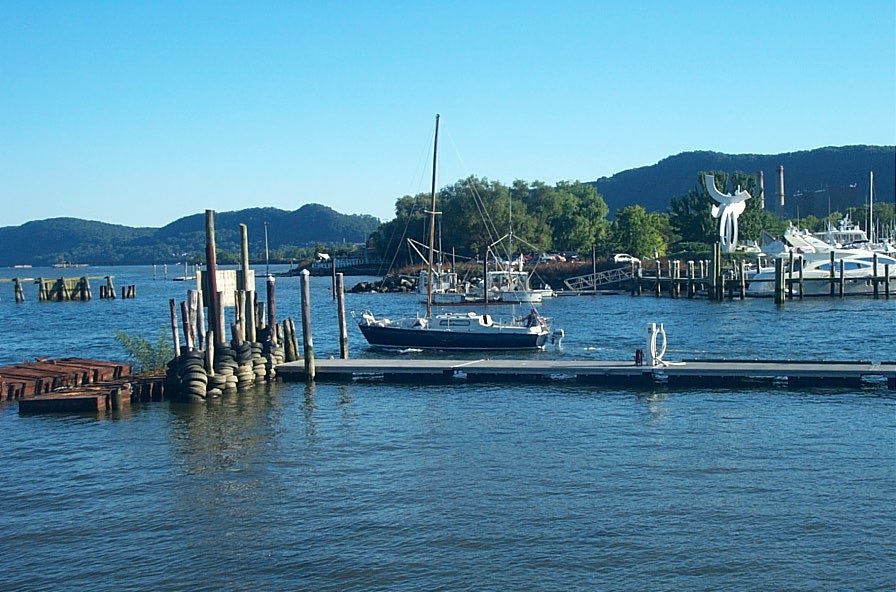 True love!Brenda and Gala!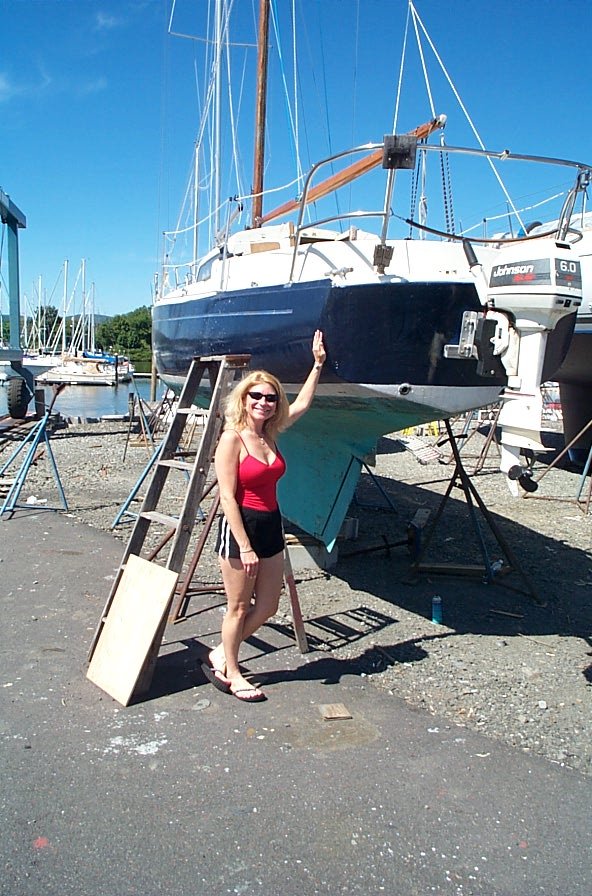 Brenda showing her...patriotism.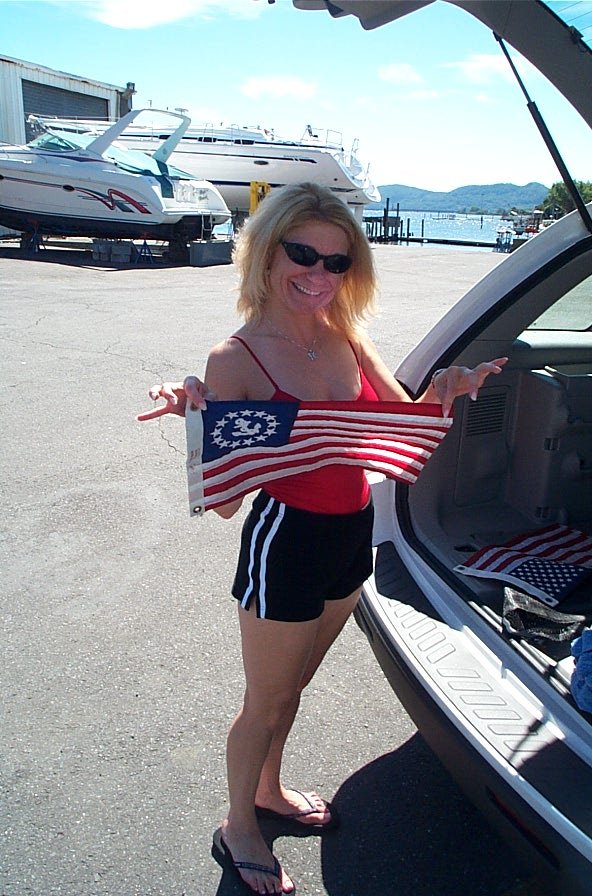 Racing at Shattemuc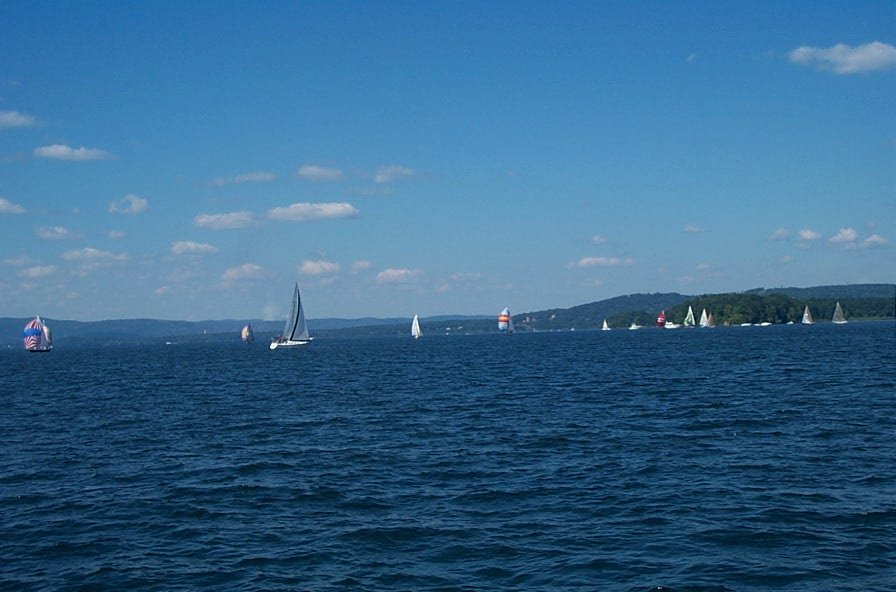 Brenda at the helm! Good hands...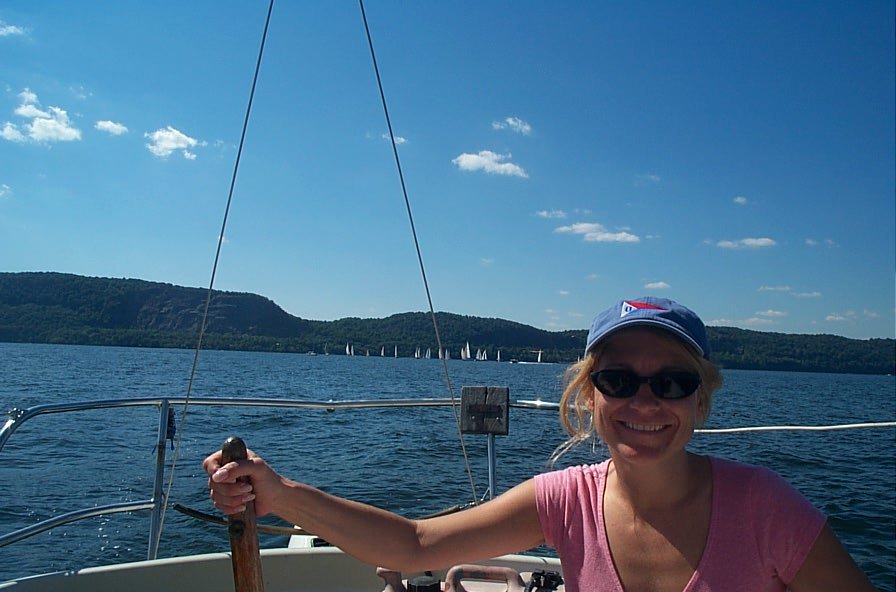 The love birds.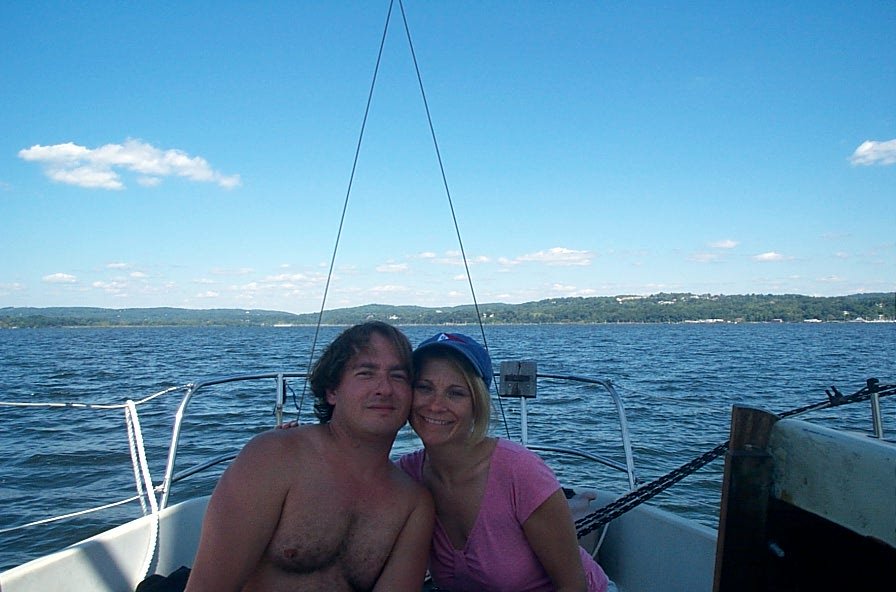 Sails up...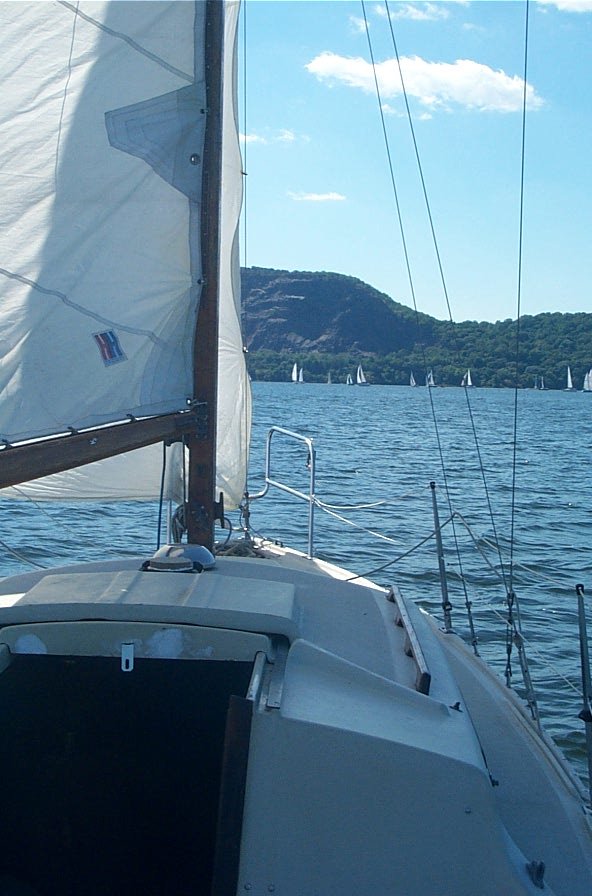 The 150% jib as trimmed by Ray Charles. Actually it's too long in the luff. The 100% works much better.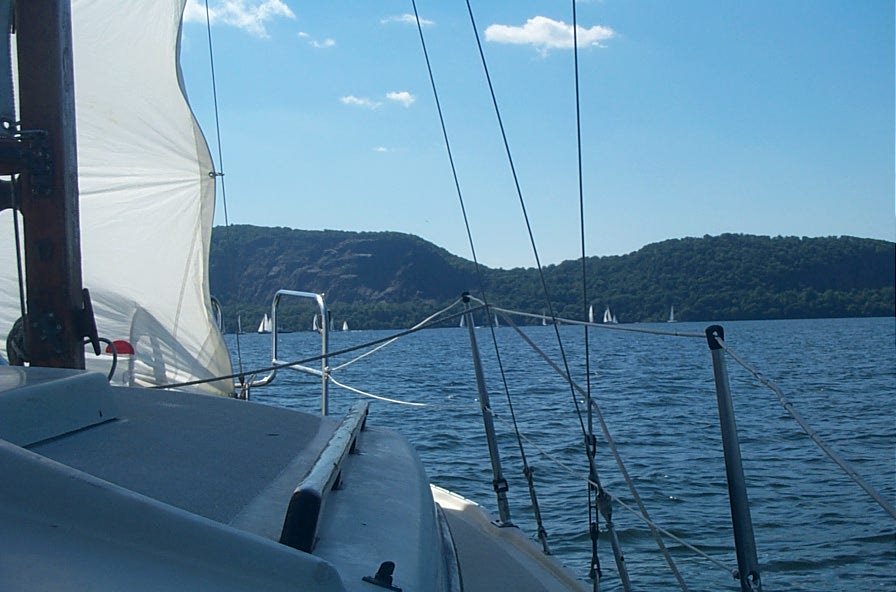 Last updated 09/23/05